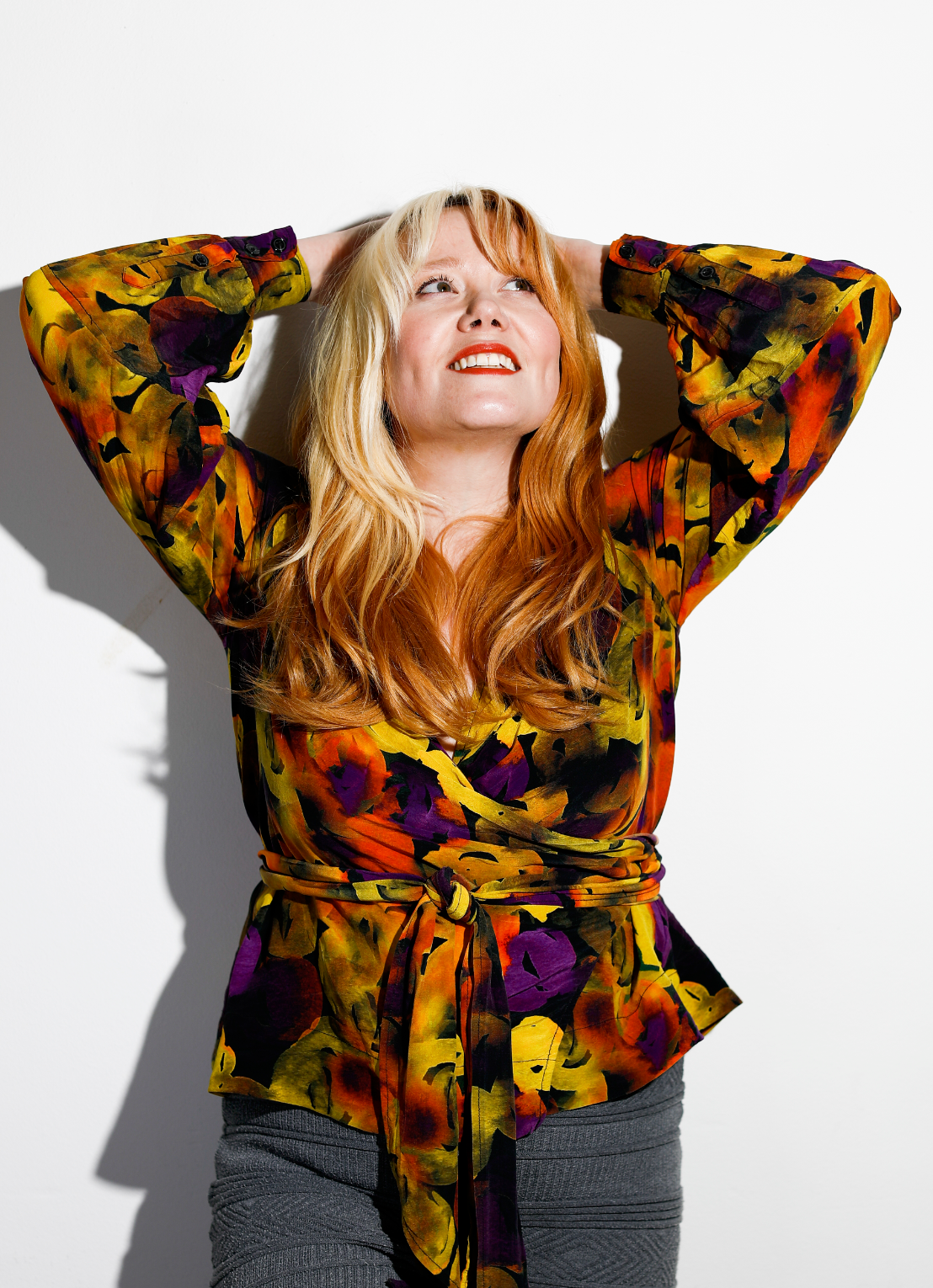 Hannah Grant
Hey, and welcome.
My name is Hannah Grant, I'm a trained chef cooking on danish morning TV, I've published three cookbooks - going on four and a daily basis I work with recipe development and food photography.
I am allways looking for wxciting work projects, so if you have one up your sleeve, get in touch.
Also whilst you're at it support my small business, buy a cookbook - THANK YOU!

Lots of Love Hannah
Get in touch
About Hannah
Hey, my name is Hannah Grant

Facts:
Trained chef
Born in Denmark
Birthday: November 1. 1982
Lives in Copenhagen with my boyfriend his son and my dog Sonja
​

Random Facts:
Cooks on Morning TV
Cooks on induction
Has climbed Mount Kilimanjaro in the rain season (Never again)
Spends at least 10 minutes a day checking in on her plants. 
Has done the Dakar Rally(as a chef)
Proud owner of a Daytime Emmy for Eat Race Win
Also collects awesome souvenir mugs - (like Tour de France)
Childhood
I have always been drawn to creating memorable experiences and good times for people around me - Entertaining my family at all times with home cooked "contemporary" danish dishes and musical shows from the early morning until they told me it was enough.... - fair enough, my dad did work in the Theater, so the last thing he wanted to look at when he was off, was yet another hopeful performer.
Already as a child, I had the drive and need to be in a kitchen, playing around with flavors, ingredients, textures - trying out techniques and combinations (sometimes more palatable than others); the kitchen caught my attention and my heart from the very beginning. It came naturally, perhaps because I was equipped with the name of my late grandmother Hannah Grant - one of Britain's first female head chefs - a true power woman.
High school
As most other young Danes in the 90's, I felt like there was only two options for life as a 14 year old about to finish 9 th. grade, either continue in the 10th grade or attend high school, since culinary school was not an option at this point. For me 10th grade was not an option so my mom made it pretty clear to me - high school it is and when you're 18 years old you can do what you want.
And thats pretty much what happened, in November in my third year of high school I turned 18 and dropped out and started working full time selling perfumes in a huge department store in Copenhagen. It fast became very clear to me that I needed to do something with my life, and so my friend mentioned the Navy...


​Royal danish navy
In 2003 I joined the Royal Danish Navy  because I needed a kick in the butt - that I could not give myself (Some would say due to ADHD). I sailed on an Inspection ship in Greenland, Iceland and the Faero Islands and worked on the bridge as an action information solider. When I was not on my shift, I was hanging out in the galley with my good friend the chef, who one day gave me the task of seasoning 50 liters of bechamel. stirring the sauce with a giant wooden paddle. - For some reason this experience made me realize that I had always wanted to be a chef - and when I finished my 9 months in the navy - I joined the culinary institute of Copenhagen.
Culinary school
First up, starting out in one of the big and very old school hotels in Copenhagen, where smoking was allowed in the kitchen and the butchers was slamming strong beers in the basement as he carved the half sides of beef coming in, telling us apprentices, that brushing our teeth was a waste of time - if humans was meant to brush their teeth they would have been born with a toothbrush on their finger. - This argument however was clearly not supported by his breath.
From 2003 - 2007 I busted my ass in the kitchens of my bosses.
I worked in two other restaurants after the hotel experience and graduated in 2007, ready to take over the world with my new skills.
The restaurants
My years as a chef has taken me around the globe - exactly what I wanted from an education like this. I have crossed the south pacific on a kite boarding expedition boat, The offshore odyssey. a I have worked at some of the highest-level restaurants in the world, amongst other places, restaurant Noma. It was at this very restaurant, I realized that I needed to get out of the industry kitchens and out into the world to explore and learn about something else than the service industry, and by chance I ended up at a professional cycling team.
If you feel the need to dig into all the other places I have worked, just check out my linkedin profile 
In 2011, I started as the team chef for the world pro tour team Saxo Bank Sungaard (later Saxo bank, Saxo-Tinkoff, and Team Tinkoff). This was an eye opener, a game changer and and by far one of the most intense periods in my professional life.
Surrounded by skinny men in lycra, I had to learn how they ate, how they trained, how they worked and how the races worked not to forget the unspoken rules and who did what at the teams. So many agendas, so many people all competing to be no. 1. This was where I understood, that If I wanted to make something extraordinary out of my life - I had to do something about it myself.
​
The cycling team had big ambitions with their new chef, changing up dietary routines of the riders and I tell you that was not as easy as it could sound. Changing habits of riders with 10+ years of experience, you don't just do that over night. So with the wishes and demands from the management on the team and the hard working riders not very adaptable mentality, it took a while to find the "recipe" for success, but slowly the riders started to open up to the new flavors and ingredients.
A year and a half of cooking and changing and tweaking the servings and we had hit a good spot.
This was solidified in my first cookbook "The grand tour cookbook" that was first published in danish in 2013.
The English version was not as easy to give life, but with hard work and determination and a side comment from Bjarne Riis "why don't you start your own publisher"?
I landed an investor that was willing to take the chance on me and make the book come true in English in 2015. I am forever thankful for this, since this opened the doors to a lot of other interesting projects.
Back in 2016, the Grand tour cookbook ended up in the hands of an american producer, who in some miraculous way managed to pitch a mini series to Amazon Prime Video, based on the book and my work.
The show aired in July 2018 and was nominated for two daytime Emmys (best culinary show and best single camera editing). Again something spectacular happened and the show won one golden Emmy for single camera editing. Yeah I know, It wasn't voted the best culinary show, but hey it will forever have been nominated and me, I'm very happy with my commemorative production company statue in my kitchen.
The show takes you through the 2017 Tour de France, following myself and my colleagues cooking for a pro team.
The second cookbook, EAT RACE WIN, was written with my business partner Dr. Stacy Sims, a sports physiologist specializing in gender differences and thermoregulation (she is an expert in hydration in extreme environments) The book was published in July 2018 on the same date as the series aired. This time the book was not just about fuelling for the tour de France, but this time taking you through a full year of training and eating.
The Cake Cookbook
My latest cookbook is all about cakes. But the new generation of cakes. All are gluten free, dairy free and some are made without eggs. I've watched bloggers with no culinary skills copy each other for years and becoming very successful... That is some absurd screwed up shit right there, anyway luckily - one of my biggest motivational factors in life, is the "F*ck-that-shit"-drive which makes me extremely motivated and focused to do things my own way.
Thats why The Cake Cookbook is a great book with cakes baked on veggies without all the normal cake ingredients: Sugar, Flour, butter. Because, easy and copy paste is just too boring and changes nothing in this world. I call it the Cake COOKBOOK, because I use real food ingredients, that you typically use in your regular cooking. Check it out, it's an ode to all who walk against the stream. 
​
Big hugs 
Hannah
​